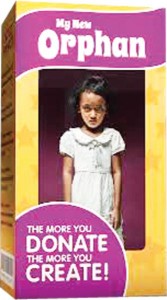 REAL TRUTHS
Studies show that 80% of the 8 million children in orphanages/institutional care have at least one living parent.

In Cambodia alone the number of orphanages increased by 57% in a 5-year period from 2005.

In many institutions, the standard of care is extremely poor and many children are abused and neglected.

For all children, long term stays in institutions have lasting negative impacts.
These truths come from the new Friends-International campaign: "Don't create more orphans." It is the same situation in Myanmar, and it is why we support village schools. Without schools, the risk of being sent to an orphanage in the city, is very high.