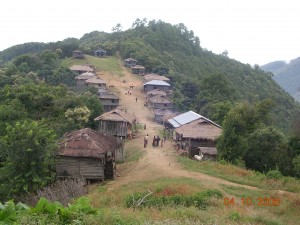 A need for education
Families Together was started in June, 2006 to provide education for children in rural villages in Myanmar. Education in Myanmar is generally poor, and few villages in the rural areas can offer schooling for their children. The government is trying to provide primary education to all children and there are primary schools in nearly all rural villages, but they lack qualified teachers who are willing to work in such remote areas where life is simple. In reality, the majority of these schools operate without teachers, thus the children are left to attend to themselves. For this reason many children, as young as four years old, are sent to Yangon and other cities to attend school there. They typically stay with relatives, or in an orphanage situation. Surveys done in the many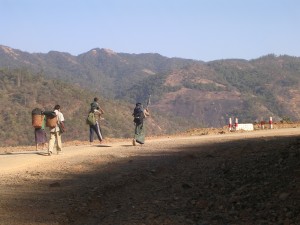 orphanages around the greater Yangon area, show that more than 50 % of the children have come to the orphanages for educational reasons.
Children need their family
Children leave their families to get education in the bigger cities. We believe the best place for children to develop are within their own families, even though their living situation might be very difficult. These are compelling reasons to provide quality education in the different rural areas.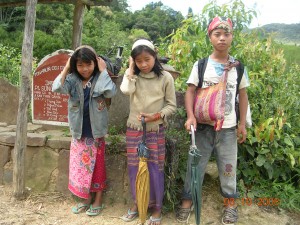 Cultural loss
Rural ethnic groups are at risk to loose their native language and their cultural identity. Schools throughout Myanmar follow the Burmese language and government teachers teach in Burmese. Children that leave their group loose their ethnic belonging and don't learn to speak, read, and write in their native language. Children in rural areas need to learn to maintain their mother language and cultural identity.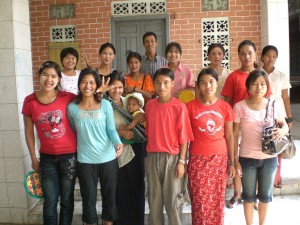 A growing project
Families Together currently has five staff consisting of two foreigners and three locals. The project gives salaries to 29 teachers out in the field this 2017/2018 school year. The teachers receive teachers training from qualified teachers and are followed up throughout the year. In some villages we have built schools, or purchased schools, but in general we try to use buildings that the villages already have. The village leaderships are grateful for how Families Together contributes to the well-being of their villagers.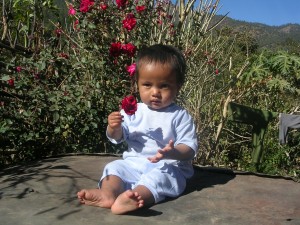 What does each child get?
This school year, Families Together will help more than 500 children in 13 different villages. For seven US Dollars a month, Families Together can provide adequate education for one child living in a rural village in Myanmar. Nine dollars includes: Teacher's salaries, supervision costs, Yangon administrative costs, text books and materials, lights for evening studies, multivitamins for every school day, travelling costs, yearly teacher's seminar and general school maintenance. We look forward to continually develop this project as we seek to bring families together and the love of God to all peoples of Myanmar.