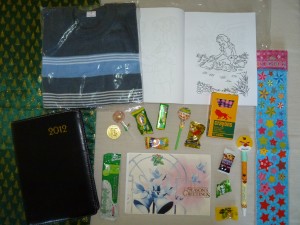 The gift
This is the gift that all the 750 children in the various schools will get this Christmas, a warm sweater, candy, a coloring book, a pen, crayons, stickers, and a Christmas card. We gave the children a warm sweater last year as well, but they are all worn out by now, since it gets cold up in the mountains.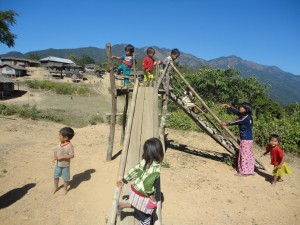 The first gifts on the way
A local Bible school team is already bringing the first patch of gifts out to the schools in the rural villages. They will spend about a week before they reach the first village, just in time for Christmas! The team is all excited about being part of the distribution. Some of them went last year as well, and they know how happy the children will be when they get their own presents.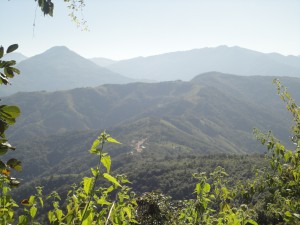 The teachers
The 2012 diary to the left in the picture is for the teachers. We often think about the kids, but so often forget to honor and appreciate the teachers. This Christmas the teachers will feel appreciated as they get a rare quality diary for 2012.